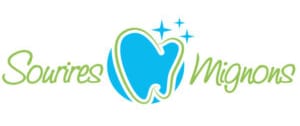 The entire team at Dentistes REMA is very proud to introduce its Sourires Mignons program! This community initiative was initiated by our team to introduce kids of all ages to the world of dentistry in a positive and fun way. To date, the Dentistes REMA team has allowed more than 500 children to visit the dentist for free for the first time!
During various events throughout the year, we receive children who have never been to the dentist before and introduce them to dentistry. To make everything as fun as possible, the office is decorated according to a specific theme, the staff is disguised and we invite all of our guests to play along. During this free activity, kids can try and learn about the instruments and gadgets at the dental clinic, meet the team and participate in arts, crafts, and games!
The goal of these special days is to offer children a chance to acclimatize to the dental world which can sometimes be a little bit scary. In addition, this is the ideal time to get to know the dental staff and see if the child is cooperative enough to let the dentist and the hygienist conduct an exam/cleaning during another visit.
A first visit to the dentist has never been so fun!!!
Visit our Facebook page to know the themes and dates of upcoming Sourires Mignons events!